Resource Library
Mobile Resource Library Tabs
Resources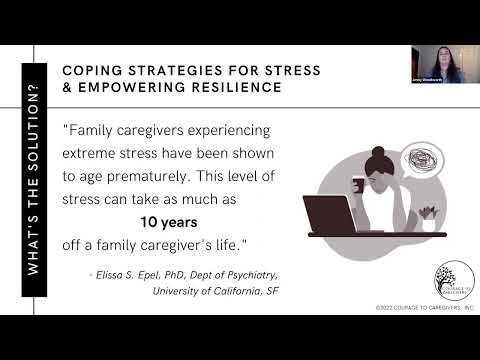 Preventing Caregiver Burnout: Creating Your Self-Care Plan
It is essential to understand how stress leads to compassion fatigue and possibly burnout, and that health and well-being through self-care is a vital solution. In this webinar, Courage to Caregivers reviews the components of stress and self-care: (1) what exactly is self-care, (2) what is well-being, (3) understanding stress and its effects; (4) how to plan, prioritize and make time for self-care, and (5) busting the myth that self-care is selfish.
Watch
By Kristi Horner, Jenny Woodworth | 11/30/2022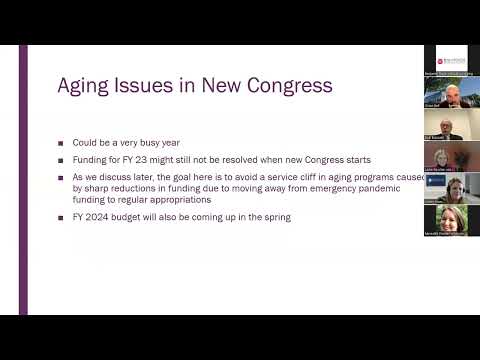 Midterm Elections: Prospects and Implications
This webinar is an up-to-date virtual discussion on developments in Washington DC following the 2022 midterm elections. We provide a preview into key aging policies, equity issues in health care and services, and prospects for new legislation.
Watch
By Bob Blancato, Larke Recchie | 11/30/2022
Busting 4 of the Common Myths About Dementia
Though around 6 million individuals in the United States have a diagnosis of dementia, there are still many things that are not fully understood about the causes of the disease and how it can be better treated or even prevented entirely. There are also things about dementia that are commonly misunderstood. Stereotypes and broad generalizations about the disease can easily spread and become "fact" in the minds of the general public, ignoring the fact that dementia represents many different diagnoses and experiences, and cannot always be summed up in simple terms.
Read More
By Julie Hayes | 11/15/2022
Pet Friendly Senior Living: What Questions Should I Ask?
In the United States, just over half of people ages 50 and older live with at least one pet, and studies have shown that companionship was the most common reason for owning a pet. Experiencing this bond with a pet can be a value that shapes an older adult's choices, preferences and environment as they experience changes associated with aging. But if a time comes to transition to assisted living, how can you maintain that important bond with your pet?
Read More
By Sarah Nicolay | 11/15/2022
How the Care-Coaching Model Empowers Caregivers
Providing care for an older family member or friend isn't something most people are prepared to do. Many individuals who find themselves in a family caregiver role weren't expecting to take on such responsibility, and they often lack the time, knowledge or tools to do everything they feel they need to do. 
Read More
By Michelle Palmer | 11/15/2022