Resource Library
Mobile Resource Library Tabs
Content with Target Audience Professionals .
Resources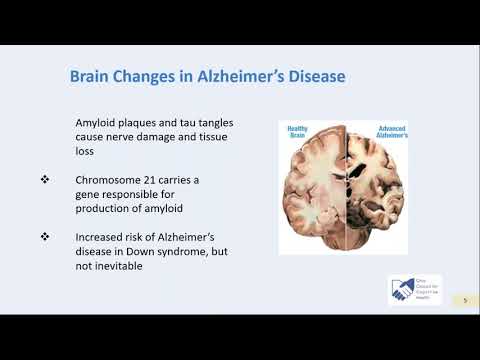 Dementia: NOT a Normal Part of Aging
This webinar addresses the common misconception that dementia is a normal part of aging, a key message of the Dementia Friends USA program. Breaking down misconceptions and stigma around dementia is one of the first steps to building dementia-inclusive communities. Topics presented include definition and types of dementia; how it impacts the brain; comparison of common changes seen in aging vs. early signs of dementia; how dementia is diagnosed, including conditions to rule out; and important next steps after diagnosis.
Watch
5 Tactics to Help Improve Your Home Health CAHPS Rating
There's a reason that positive customer reviews are very important to home health agencies—many households seeking in-home health care services rely on published accounts to guide them in selecting the agency they feel will be the best fit for their situation. 
Read More
How Caregiver Support Can Combat Rising Stress Levels
We all know that caregiving for a loved one can be stressful, but it seems that caregivers may be feeling the strain more than ever before. Nearly two-thirds of family and friend caregivers consider their situation to be moderately-to-highly stressful, according to the recently released Caregiving in the U.S. 2020 report from National Alliance for Caregiving and AARP.  
Read More
Time is Precious for Family and Friend Caregivers—How Care Coaching Can Help
When you consider that 60 percent of family/friend caregivers are employed outside the home, the time drain on daily life can be extraordinary, leading to stress, strain in family relationships and unmet needs for both the caregiver and the older adult needing assistance. That's why Benjamin Rose Institute on Aging developed BRI Care Consultation™. It's an evidence-based care-coaching program specifically designed to work with both the family or friend caregiver and the person with a chronic condition to identify ways to better manage ongoing care.
Read More
Carlisle, G. K., Johnson, R. A., Wang, Z., Bibbo, J., Cheak-Zamora, N., & Lyons, L. A. (2020). Exploratory study of cat adoption in families of children with autism: Impact on children's social skills and anxiety. Journal of Pediatric Nursing, 58, 28–35. https://doi.org/doi.org/10.1016/j.pedn.2020.11.011