Resource Library
Mobile Resource Library Tabs
Content with Target Audience Older Adults .
Resources
Cooper, T. (2021, May 17). Aging Challenges for Older Adults in the LGBT+ Community. Guideposts. https://www.benrose.org/web/guest/-/resource-libery/diversity-in-aging-challenges-for-older-adults-in-lgbt-community
Preparing for Your Future After an Early Onset Dementia Diagnosis
A diagnosis of dementia can be devastating no matter your age. However, older adults, especially those over the age of 65, tend to be more aware of the possibility of dementia, and know that their risk statistically increases each year. But for younger adults, being diagnosed with dementia between the ages of 30 and 60 is not only upsetting—it can be outright shocking.
Read More
By Julie Hayes | 03/15/2022
Caring for Loved Ones with Intellectual and Developmental Disabilities and Dementia
Caring for a loved one with intellectual and development disabilities (IDD) already presents a unique set of challenges from those faced by most caregivers. When a loved one with IDD presents with changes in behavior, memory and sometimes mobility, those challenges are then joined with the challenges of being a dementia caregiver—and can often feel confusing, overwhelming and at times even too much to handle.
Read More
By Julie Hayes | 01/18/2022
Honor Your Mental Health on World Mental Health Day
Sunday, October 10, is World Mental Health Day. Those of us who serve on the staff of the Behavioral Health Services (BHS) department of the Benjamin Rose Institute on Aging demonstrate our dedication and commitment to helping older adults with mental health issues not only on this special day, but every day. Our organization has a long history of service to those older adults who struggle with their mental health.  We believe that recognizing the importance of breaking the stigma attached to mental health issues and encouraging all people to take care of themselves, especially their emotional and mental wellbeing, is key to a life well lived.
Read More
By Tam Cooper | 10/08/2021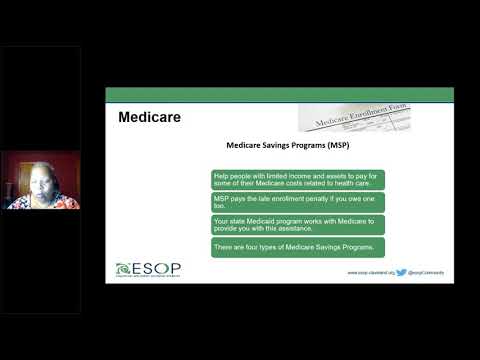 Benefits: You Gave, You Save
Navigating the maze of different benefits and trying to understand what you and your loved one may be eligible for can be a daunting task. Join us for an informative webinar that will outline benefits such as SNAP, Medicaid, Medicare Savings Program and the Low-Income Subsidy. We'll walk through what the different requirements for these programs are and how to apply.
Watch
By Cynthia Walker | 10/06/2021