Resources
Mobile Resource Library Tabs
Content with Topic Services and Interventions .
Resources
BRIA Comment for the Alzheimer's Disease and Related Dementias Task Force, Public Forum
On Thursday, July 15, 2021, Benjamin Rose Institute on Aging President and CEO Orion Bell delivered this testimony at The Alzheimer's Disease and Related Dementias (ADRD) Task Force Public Forum. The Alzheimer's Disease and Related Dementias Task Force was established by the Ohio General Assembly to examine the needs of individuals diagnosed with Alzheimer's disease or related dementias, the services available in this state for those individuals, and the ability of health care providers and facilities to meet the individuals' current and future needs. This testimony highlights three important recommendations to the Task Force to address quality of life and care concerns for individuals living with dementia and their family and friend caregivers in Ohio. 
Read More
By Orion Bell | 07/23/2021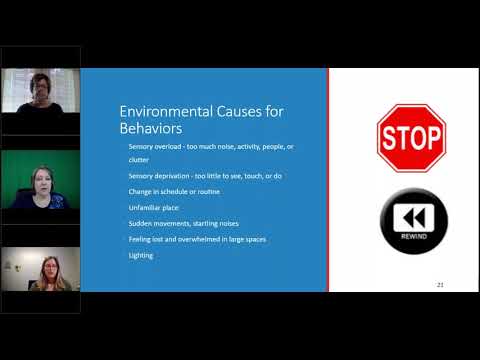 Behavioral Interventions: When Caring for Someone with Dementia
This webinar incorporates the most current research about dementia care, effective practical strategies, and useful resources in identifying causes of common behavioral symptoms and effective interventions. This program, initiated as part of a grant awarded to the greater Toledo area by the U.S. Department of Human Services, Administration for Community Living (ACL), Alzheimer's and Dementia Program Initiative incorporates curriculum from the state of Minnesota, Act on Alzheimer's, and we are now excited to present this as a part of the new ACL project to expand dementia capable communities in Cuyahoga, Washington, and Athens counties.
Watch
By Marty Williman, Lyndi Winzeler, Jennifer Wolfe, Lauri Scharf | 07/22/2021
How Caregiver Support Can Combat Rising Stress Levels
We all know that caregiving for a loved one can be stressful, but it seems that caregivers may be feeling the strain more than ever before. Nearly two-thirds of family and friend caregivers consider their situation to be moderately-to-highly stressful, according to the recently released Caregiving in the U.S. 2020 report from National Alliance for Caregiving and AARP.  
Read More
By Michelle Palmer | 03/15/2021
Time is Precious for Family and Friend Caregivers—How Care Coaching Can Help
When you consider that 60 percent of family/friend caregivers are employed outside the home, the time drain on daily life can be extraordinary, leading to stress, strain in family relationships and unmet needs for both the caregiver and the older adult needing assistance. That's why Benjamin Rose Institute on Aging developed BRI Care Consultation™. It's an evidence-based care-coaching program specifically designed to work with both the family or friend caregiver and the person with a chronic condition to identify ways to better manage ongoing care.
Read More
By Michelle Palmer | 02/17/2021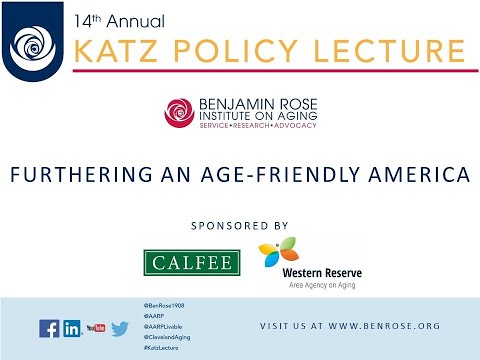 Furthering an Age-Friendly America
The 14th Annual Katz Policy Lecture from Benjamin Rose Institute on Aging was held October 29, 2020. Keynote speakers, Bill Armbruster, Senior Advisor of AARP Livable Communities, and Mary McNamara, Director of the Cleveland Department of Aging, discussed age-friendly communities, including work developing nationally and in the Cleveland-area. The webinar introduced the Age-Friendly Network, outlined the importance of age-friendly communities to support individuals aging in place, and discussed the connection between age-friendly and dementia-friendly communities. Panelists discussed ongoing work and future directions to make Northeast Ohio age-friendly.
Watch
10/30/2020