Resource Library
Mobile Resource Library Tabs
Content with Topic Active Aging .
Resources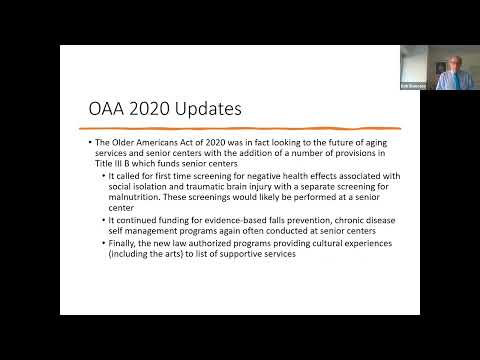 Senior Center Policy: Challenges and Recommendations
This is an up-to-date virtual discussion on senior center policy and serving older adults in our communities, presented in partnership with the Elder Justice Coalition. We provide an overview of challenges, strategies and recommendations on key issues faced by older adults who utilize senior center services.
Watch
By Bob Blancato, Melinda Forstey, Dabney Conwell, Abigail Carney | 04/29/2022
Advocating as a Caregiver for the Creation of Age-Friendly Communities
Creating age-friendly communities can be beneficial to the well-being of not only older adults, but also those who care for them, regardless of age. These communities can provide older adults with the means to age in place with the support of family and friend caregivers. As we care for loved ones, we can also be part of the movement to promote age-friendly communities and advocate for change.
Read More
By Branka Primetica | 03/15/2022
Hayes, J. (2022, February 11). Helping Older Adults Stay Active Indoors During Winter. Active Daily Living. https://www.activedailyliving.com/Caregiver/Article/2361
Four Benefits of Intergenerational Programming
With the widespread independent lifestyle of many American families, older loved ones are becoming increasingly separated from their families and other support systems. The COVID-19 pandemic has only increased these challenges. An estimated 27 percent of older adults age 60 years and older live alone in the U.S. and would benefit greatly from social interaction. According to Generations United, a national organization that focuses on intergenerational collaboration, two in three Americans would like to spend more time with others outside of their age group.
Read More
By Ashlee Cordell | 12/15/2021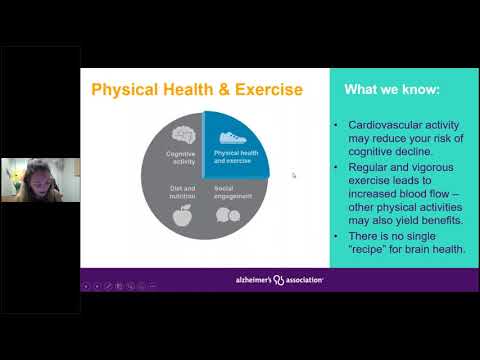 Healthy Living for Your Brain and Body: Tips from the Latest Research
For centuries, we've known that the health of the brain and the body are connected. But now, science is able to provide insights into how to make lifestyle choices that may help you keep your brain and body healthy as you age. Join us to learn about research in the areas of diet and nutrition, exercise, cognitive activity, social engagement, pharmacological treatments, and use hands-on tools to help you incorporate these recommendations into a plan for healthy aging. Lastly, you will learn from Benjamin Rose Institute on Aging about an evidence-based care-coaching program, BRI Care Consultation™, that is available for free in Cuyahoga, Athens and Washington Counties to support individuals with, or at risk of, dementia, including individuals with intellectual and developmental disabilities, and their caregivers.
Watch
By Polly Mytinger | 09/23/2021