Resource Library
Mobile Resource Library Tabs
Content with Topic Elder Abuse .
Resources
Keeping Your Older Loved One Safe from Grandparent Scams
It's an old stereotype that grandparents will do almost anything for their grandchildren—including opening their wallets more often than they probably should. If they hear their grandchild is experiencing a crisis, their first response is likely to do whatever they can to help them. Unfortunately, fraudsters are taking advantage of this natural impulse to help with a type of scheme known as a "grandparent scam."
Read More
By Julie Hayes | 06/15/2022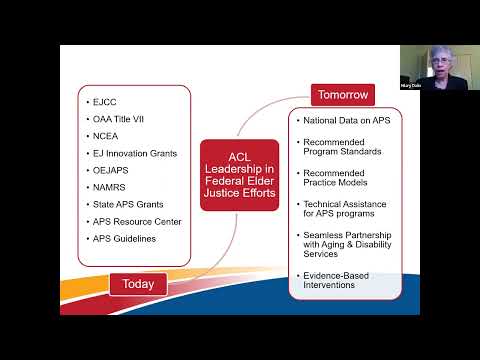 Elder Justice Innovations: Helping Individuals Transition from APS to other Community-Based Supports
Benjamin Rose Institute on Aging is committed to highlighting the important Elder Justice work being implemented across the country. Presented in partnership with the Elder Justice Coalition, attendees heard from the Administration for Community Living about the 2021 Elder Justice Innovation Grants. A select group of grantees discussed their work focused on the various community services that help individuals transition from short-term adult protective service programs to community services in their area to prevent the recurrence of abuse.
Watch
By Hilary Dalin, Traci Lee, Farida Ejaz, Marian Liu, Zachary Hass, Joy Solomon, Kavita Ahluwalia | 01/27/2022
Steinman, K. J., Liu, P.-J., Anetzberger, G., Pettey Rockwood, A., Teferra, A., & Ejaz, F. K. (2022). Using administrative data from adult protective services: Opportunities and considerations. Journal of Elder Abuse & Neglect, 34(1), 77–92. https://doi.org/10.1080/08946566.2021.2020700
Ejaz, F. K., Reynolds, C., & Bibbo, J. (2022). Elder maltreatment: An international perspective. In Handbook of Aging, Health and Public Policy: Perspectives from Asia (pp. 1–13). Springer. https://doi.org/10.1007/978-981-16-1914-4_102-1
Hayes, J. (2021, August 15). How to Spot Elder Abuse and What to Do If It Occurs. Guideposts. https://www.guideposts.org/caregiving/family-caregiving/advice-for-caregivers/how-to-spot-elder-abuse-and-what-to-do-if-it-occurs