Resource Library
Mobile Resource Library Tabs
Content with Target Audience Family Members or Friends .
Resources
Four Benefits of Intergenerational Programming
With the widespread independent lifestyle of many American families, older loved ones are becoming increasingly separated from their families and other support systems. The COVID-19 pandemic has only increased these challenges. An estimated 27 percent of older adults age 60 years and older live alone in the U.S. and would benefit greatly from social interaction. According to Generations United, a national organization that focuses on intergenerational collaboration, two in three Americans would like to spend more time with others outside of their age group.
Read More
By Ashlee Cordell | 12/15/2021
Is There an App for That?: Benefits and Challenges of Technology in Caregiving
In a time when technology has touched nearly every aspect of day-to-day life, it often feels as if the solution to any problem is, "There's an app for that." When it comes to caring for the older adults in our lives, we are also increasingly directed to technology for solutions.
Read More
By Lisa Weitzman | 12/15/2021
Breaking Down the Seven Types of Elder Abuse
Caregivers play an important role in protecting not just a loved one's health, but their overall safety and wellness as well. According to the National Council on Aging, one in 10 Americans age 60 and older are the victims of elder abuse, but only around one in every 24 cases of abuse is reported. In cases when a loved one is unable or even unwilling to report, caregivers may be the person in the best position to get help. However, it can be hard to identify the problem if we are unfamiliar with the types of actions that qualify as abuse.
Read More
By Julie Hayes | 12/15/2021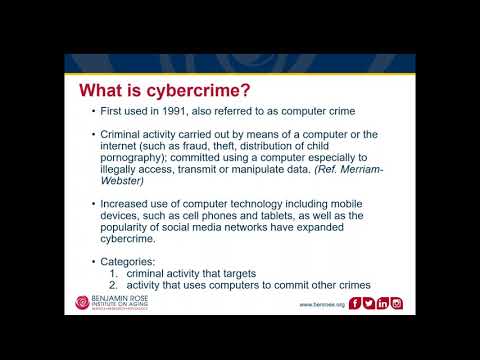 The Impact of Cybercrimes on Mental Health in Older Adults
Cybercrimes have increased 20 percent since the onset of COVID-19 in 2020. Romance scams stole more than $139 million from older adults in 2020. According to a report by the Federal Trade Commission, that's a 65 percent increase from 2019, when reported losses were nearly $84 million. While the monetary loss is staggering, it is often the devastating emotional toll that impacts the mental health of older adults, their families and those that care for them the most. This webinar will explore the topic of cybercrimes, why older adults are targets, the impact this trauma can have on an individual's mental health and ways to find help in the community.
Watch
By Tam Cooper | 12/09/2021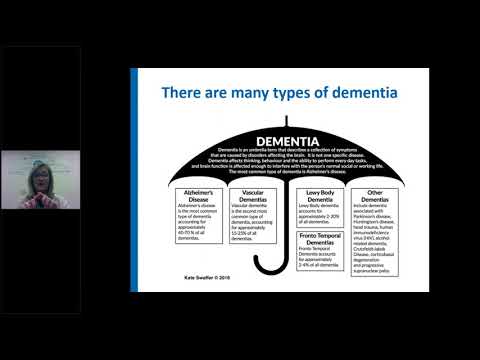 Dementia: Using "Gems" to Uncover Clarity
This webinar led by the Hospice of the Western Reserve will explore The GEMS®: Brain Change Model, an approach to creating supportive environments for people with dementia along the course of their journey. Additionally, we will define dementia, discuss the role of care partners, explain person-centered care and teach attendees the Hand Under Hand technique to assist individuals with dementia. Lastly, you will learn from Benjamin Rose Institute on Aging about an evidence-based care-coaching program, BRI Care Consultation™, that is available for free in Cuyahoga, Athens and Washington Counties to support individuals with, or at risk of, dementia, including individuals with intellectual and developmental disabilities, and their caregivers. Please join us for this opportunity to learn more about maximizing the remaining strengths of individuals with dementia.
Watch
By Sally Tomko | 12/02/2021