Resource Library
Mobile Resource Library Tabs
Content with Topic Health and Wellness Services .
Resources
Evidence-Based Programs: Why They Matter for Dementia Caregivers
 Caregivers for loved ones with dementia are familiar with the effort, dedication and time needed to provide quality care. It's next to impossible to do on one's own, yet asking for help and finding resources isn't always easy. Even though it feels at times like there's a long list of programs, services and caregiver resources out there, it may still feel like there's nothing that fits your individual needs at the moment you need it. And even if there is, how can you know the program or service is reliable, high-quality or will even work to help you and your loved one in the first place?
Read More
By Julie Hayes | 12/15/2021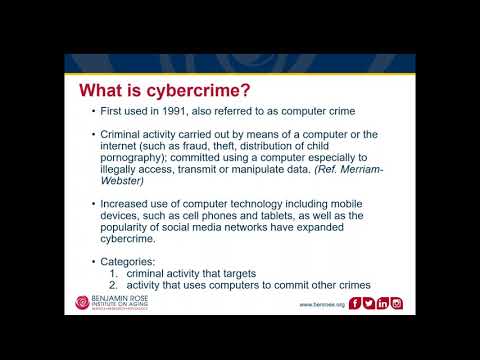 The Impact of Cybercrimes on Mental Health in Older Adults
Cybercrimes have increased 20 percent since the onset of COVID-19 in 2020. Romance scams stole more than $139 million from older adults in 2020. According to a report by the Federal Trade Commission, that's a 65 percent increase from 2019, when reported losses were nearly $84 million. While the monetary loss is staggering, it is often the devastating emotional toll that impacts the mental health of older adults, their families and those that care for them the most. This webinar will explore the topic of cybercrimes, why older adults are targets, the impact this trauma can have on an individual's mental health and ways to find help in the community.
Watch
By Tam Cooper | 12/09/2021
Tips for Communicating with Health Care Professionals as a Caregiver
Caregivers for older adults often find themselves needing to play a key role as a communicator and decision-maker during their loved one's health appointments. However, this role can often be challenging, especially when we are unfamiliar with medical terms, or feel like we shouldn't burden health care professionals with questions they've probably answered a hundred times before.
Read More
By Julie Hayes | 11/15/2021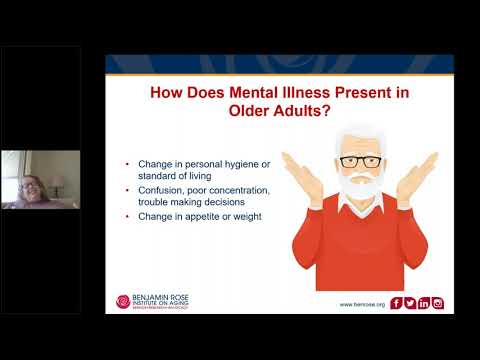 Mental Health 101: Helping Your Loved One Face Changes in Mental Health
Depression, anxiety and other behavioral health symptoms can make life difficult for anybody, but especially for older adults whose behavioral changes are often dismissed as normal aging. Despite what many say, getting the "blues" is not a not a normal part of aging. This webinar will provide an overview of two common mental health concerns: depression and anxiety. In addition to learning what to look for, and when someone may need extra support, we will look at what we can do to support your older loved ones who may be experiencing a mental health concern and what resources are available.
Watch
By Kerstin Yoder | 11/04/2021
Sundowning and Dementia: What to do About Late-Day Behaviors
For those with dementia and their caregivers, the late day hours can often be a disorienting, stressful time. When the sun goes down, individuals with dementia may become agitated, restless, confused, irritable and at times even delirious—seeing and hearing things that are not there—to a greater extent than they do early in the day. This symptom of dementia is known as "sundowning" or "Sundowners Syndrome." For individuals with dementia and their caregivers, it can be a scary, upsetting nightly occurrence.
Read More
By Julie Hayes | 10/15/2021