Resource Library
Mobile Resource Library Tabs
Content with Topic Health and Wellness Services .
Resources
The Need to Add Caregiver Support to Your Employee Benefits Plan: Lessons Learned from COVID-19
The COVID-19 pandemic has certainly exposed gaps in access to needed community-based supports for many people, and terms such as "social isolation" are now a part of the daily vernacular. Families continue to struggle with balancing full-time employment with care for older loved ones and children who are suddenly learning from home. The spotlight now shines brightly on the plight of those who are truly sandwiched in the middle. The questions are: why does it matter and what can we do as employers?
Read More
By Lisa Weitzman | 01/15/2021
Deimling, G. T., Pappada, H., Ye, M., Nalepa, E., Ciaralli, S., Phelps, E., & Burant, C. J. (2019). Factors affecting perceptions of disability and self-rated health among older adult, long-term cancer survivors. Journal of Aging and Health, 31(4), 667–684. https://doi.org/10.1177/0898264317745745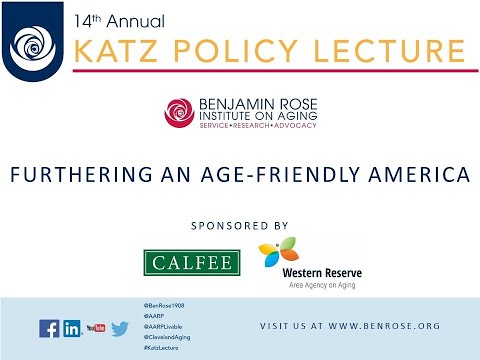 Furthering an Age-Friendly America
The 14th Annual Katz Policy Lecture from Benjamin Rose Institute on Aging was held October 29, 2020. Keynote speakers, Bill Armbruster, Senior Advisor of AARP Livable Communities, and Mary McNamara, Director of the Cleveland Department of Aging, discussed age-friendly communities, including work developing nationally and in the Cleveland-area. The webinar introduced the Age-Friendly Network, outlined the importance of age-friendly communities to support individuals aging in place, and discussed the connection between age-friendly and dementia-friendly communities. Panelists discussed ongoing work and future directions to make Northeast Ohio age-friendly.
Watch
10/30/2020
Building and Supporting Dementia-Inclusive Communities
According to the World Health Organization, an estimated 50 million people are living with dementia worldwide. To combat the impact that dementia has on people living with the disease and their caregivers, the Dementia Friendly America initiative was launched to create communities where everyone could provide support and understanding to these individuals. The initiative aids the residents who are living with dementia and their caregivers in the community by raising public knowledge about the disease, supporting people living with dementia and their caregivers and connecting health systems with community-based organizations.
Read More
By Sarah Nicolay | 10/15/2020
Caring for an Older Loved One with Macular Degeneration
When a loved one develops macular degeneration, we may face a variety of emotional, mental and physical challenges as they learn to adjust and develop new ways of living. As caregivers, we can encourage loved ones to remain as self-reliant as possible and provide the support they need to maintain their physical, mental and emotional well-being through understanding the condition and adopting care planning strategies.
Read More
08/12/2020