Resource Library
Mobile Resource Library Tabs
Content with Topic Family Caregiving .
Resources
Scharf, L. (2022, April 27). Tips for Successful Family Meetings [Guidposts]. https://www.guideposts.org/caregiving/family-caregiving/advice-for-caregivers/tips-for-successful-family-meetings
Franz, C. (2022, April 27). Steps to Guard Against Dementia-Related Wandering [Guidposts]. https://www.guideposts.org/caregiving/family-caregiving/advice-for-caregivers/steps-to-guard-against-dementia-related-wandering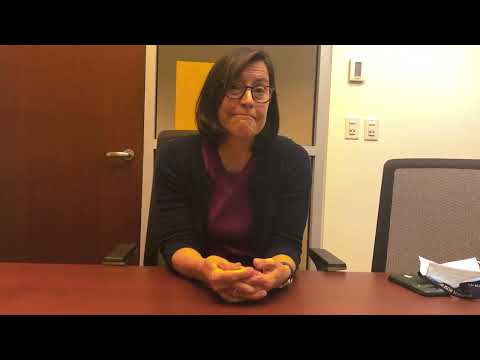 Encouraging an Older Loved One to Get Tested for Dementia
Cathy Franz, LSW, a Care Consultant with Benjamin Rose Institute on Aging's WeCare…Because You Do, discusses tips on how to encourage older loved ones with symptoms of memory loss to visit a doctor to get tested for dementia.
Watch
By Cathy Franz | 06/16/2022
Keeping Your Older Loved One Safe from Grandparent Scams
It's an old stereotype that grandparents will do almost anything for their grandchildren—including opening their wallets more often than they probably should. If they hear their grandchild is experiencing a crisis, their first response is likely to do whatever they can to help them. Unfortunately, fraudsters are taking advantage of this natural impulse to help with a type of scheme known as a "grandparent scam."
Read More
By Julie Hayes | 06/15/2022
Caregiving for Older Male Loved Ones
Every caregiving journey is unique, and there are so many factors that can change the experience. Your loved one's family history, age, diet and ethnicity are all things that can affect his or her wellness, while their temperament, ability to communicate, values and beliefs can all impact the smoothness of providing care. Biological sex can also play a role. Those who care for the important men in their lives—fathers, spouses, partners, brothers, uncles, grandfathers, and many more—may experience different challenges than those caring for women.
Read More
By Julie Hayes | 06/15/2022