Resource Library
Mobile Resource Library Tabs
Content with Topic Family Caregiving .
Resources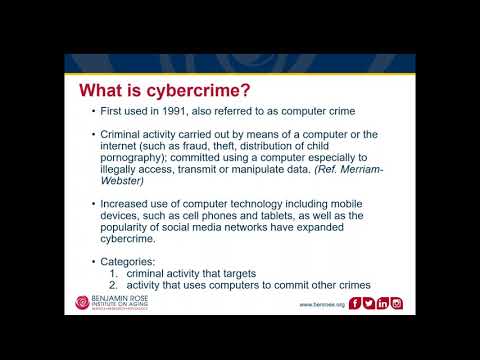 The Impact of Cybercrimes on Mental Health in Older Adults
Cybercrimes have increased 20 percent since the onset of COVID-19 in 2020. Romance scams stole more than $139 million from older adults in 2020. According to a report by the Federal Trade Commission, that's a 65 percent increase from 2019, when reported losses were nearly $84 million. While the monetary loss is staggering, it is often the devastating emotional toll that impacts the mental health of older adults, their families and those that care for them the most. This webinar will explore the topic of cybercrimes, why older adults are targets, the impact this trauma can have on an individual's mental health and ways to find help in the community.
Watch
By Tam Cooper | 12/09/2021
Participating in Dementia Clinical Trials and Research Studies as a Caregiver
As a dementia caregiver, you've most likely seen references to research studies, surveys and clinical trials when researching your loved one's condition. Whether it's the World Health Organization's statistic that 55 million people around the world have dementia or the suggestion that exercise and a healthy diet can lower the risk of developing dementia, most of what we know about the disease comes from rigorous research.
Read More
By Julie Hayes | 11/15/2021
What the RAISE Family Caregivers Act Means for Caregivers
Too often while providing care to our loved ones, we may find ourselves lacking things like services, respite options, financial security, workplace security and education to address the challenges we face every day. To try to address this shortcoming, the Recognize, Assist, Include, Support, & Engage (RAISE) Family Caregivers Act was signed into law in January of 2018 to come up with a national family caregiving plan.
Read More
By Sarah Nicolay | 11/15/2021
Recognizing the Challenges of Multiple-Duty Caregivers
November is National Caregiving Month. We respectfully take time to honor our professional caregivers. We also recognize our equally important unpaid caregivers. Especially during the ongoing COVID-19 pandemic, we pay tribute to these frontline workers. But what about those people who are double—or even triple—duty caregivers?
Read More
By Lisa Weitzman | 11/15/2021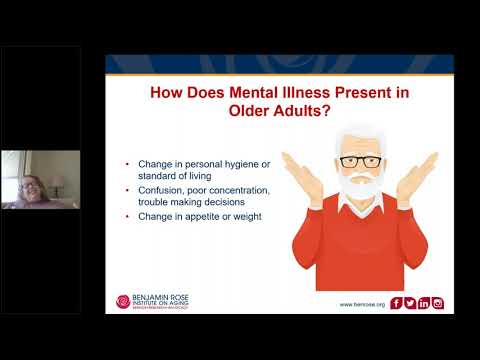 Mental Health 101: Helping Your Loved One Face Changes in Mental Health
Depression, anxiety and other behavioral health symptoms can make life difficult for anybody, but especially for older adults whose behavioral changes are often dismissed as normal aging. Despite what many say, getting the "blues" is not a not a normal part of aging. This webinar will provide an overview of two common mental health concerns: depression and anxiety. In addition to learning what to look for, and when someone may need extra support, we will look at what we can do to support your older loved ones who may be experiencing a mental health concern and what resources are available.
Watch
By Kerstin Yoder | 11/04/2021