Resource Library
Mobile Resource Library Tabs
Content with Topic Dementia .
Resources
8 Things to Know About High Blood Pressure and Dementia
According to the Center for Disease Control and Prevention, about 116 million, or just about half of all Americans, live with high blood pressure, also known as hypertension. Untreated hypertension is very dangerous, as it puts people at risk for heart disease, stroke, and chronic health issues.
Read More
By Jennifer Burke | 10/14/2022
How to Handle Dementia-Related Sleep Disturbance
Though dementia is most commonly associated with memory loss, it can touch many different aspects of a loved one's life. One of the most challenging for caregivers is when a loved one experiences sleep disturbance—such as excessive napping during the day; insomnia; nighttime terrors and anxiety; and difficulty staying asleep without constantly waking up.
Read More
By Julie Hayes | 08/15/2022
What Does Wellness Look Like for Dementia Caregivers?
Anyone providing care for a loved one with dementia knows how stressful it can be. Not only can the tasks involved be challenging and exhausting, but there is a very emotional level as well. But even with all the challenges , caregivers often neglect self-care, infrequently check in on their own health and either don't know about or don't use opportunities for respite.
Read More
By Julie Hayes | 07/15/2022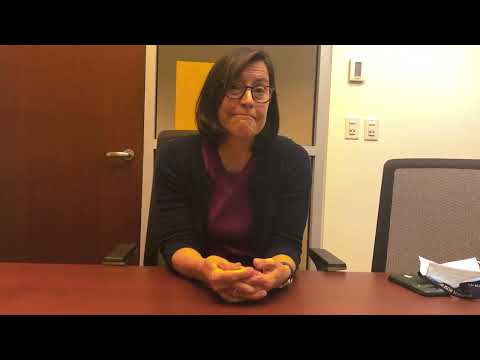 Encouraging an Older Loved One to Get Tested for Dementia
Cathy Franz, LSW, a Care Consultant with Benjamin Rose Institute on Aging's WeCare…Because You Do, discusses tips on how to encourage older loved ones with symptoms of memory loss to visit a doctor to get tested for dementia.
Watch
By Cathy Franz | 06/16/2022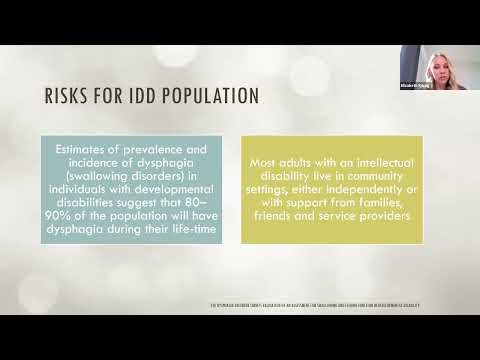 Making the Most of Mealtime: Eating, Swallowing & Dignified Dining for Individuals with Dementia & IDD
Eating and food are at the center of many of life's occasions, celebrations and moments together with loved ones. Of course, eating is also a necessity—we rely on nutrition and hydration to survive. But what happens to these important and essential moments when dementia affects a loved one's eating? In what ways can a loved one's ability to interact with food begin to change? This webinar explains some of the changes that may make mealtime challenging when caring for someone with dementia, and provides tips on how to set up the eating environment for successful mealtimes. It also focuses on swallowing disorders for individuals with dementia and intellectual and developmental disabilities, and how to balance safety concerns while ensuring a dignified dining experience.
Watch
By Elizabeth Kinzig | 05/23/2022